Your source for live and mobile multi-track recordings
Have a unique place to record?
Always wanted to record your live shows?
Give us a call so we can collaborate and discuss the best options for your project.
Hear the Results!
Take a look at this short video to hear how a professional recording can make a difference for live projects.
Experienced
Over 20 years of professional experience in live sound and recording technologies
FAQ
What we do and results you get… answers to some common questions
Testimonials
See what people have said about working with Robert and Scenic Audio
Listen to Samples
Hear my work on a variety of live and studio recording projects.
PROFESSIONAL MULTI-TRACK RECORDING
Capture every moment
On-Site or In-Studio
Scenic Audio is your source for live and mobile multi-track recordings. Scenic Audio was created to capture the energy of live shows and mobile recordings in places other than a studio.
Industry-standard tools & equipment
Over 20 years of professional experience
Will consult with you to capture your best performance
FREQUENTLY ASKED QUESTIONS
How does multi-tracking or even a live 2 track mix using proper equipment differ from the microphone on cameras or smartphones?
Camera phones just capture an ambient sense of the environment and can't isolate each instruments impact and clarity. When you hear a band properly mixed through a sound system you hear the punch. Using multiple microphones captures that sense of excitement.
If a project starts with Scenic Audio does the final mix need to be completed by Scenic Audio?
No. Even though we are capable and would love to see the whole project through its completion, we understand that budgets might not allow it or you would prefer to remix it yourself in your home studio.
What do we get after the recording is completed?
Everything recorded belongs to you. Upon final payment you will receive all of the raw multi-track files at 96kHz/24bit.wav files and a live stereo mix that just might serve your purpose without remixing. File transfers can be achieved through the various cloud-based services such Dropbox/Google or client supplied hard drive.
What does Scenic Audio supply?
All the equipment needed for a multi-track recording including mixers and multi microphone setups. We do not provide a PA system for live reinforcement as that can vary depending on the situation and venue.
Is video recording part of the package?
We usually do not since we are not professional videographers. Depending on the scenario we will set up a camera or two for archiving purposes. The video samples were provided by the client or Scenic Audio where we would sync up the audio from the multi-track mix. We can discuss involving a videographer if it makes sense for your project or adding the archive video to the package.
Professional audio recording
About Me
Hi, my name is Robert Iriartborde. (Trust me, I also at times have trouble with my name. It's pronounced "eerie-art-board").
Welcome and thanks for checking out Scenic Audio. I've been an audio engineer for over 20 years in the San Francisco Bay Area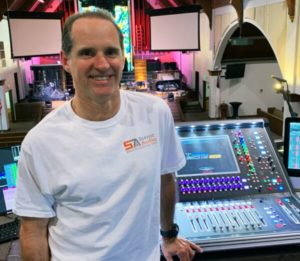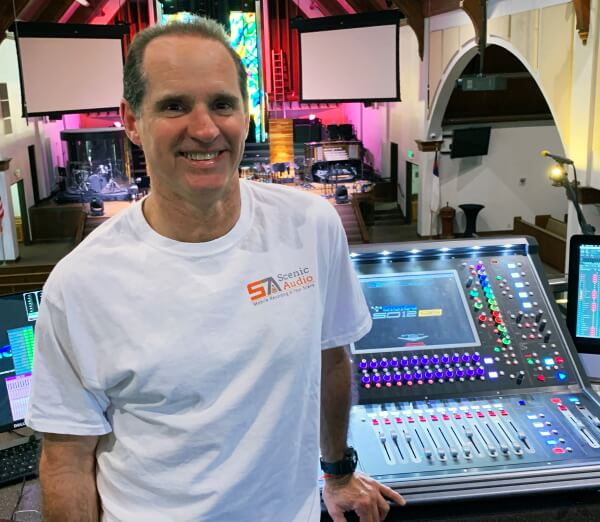 As a pianist/arranger/copyist/ producer & session musician working in the South African Music Industry (1984-1996) before making the US my home, it is important that the sound person I am working with has "musical ears!"
I was immediately impressed with his dedication to his craft. I value his professionalism and his ability to appease my perfectionist heart. I always joke that he makes my productions sound, "expensive! Both of us have worked extensively in recording studios and Rob brings this expertise to the live experience. Many times he has remixed my live concerts. I will simply not do any big live performance without him. His attention to detail and solid preparation makes him my go to person.
I would highly recommend Rob Iriartborde for all your live and studio sound needs.
"Rob is the best. He takes the time to truly understand your project and actively adds to the quality of the final result. Having worked with him on many projects, including music, video, corporate, live events and post-production, I fully trust his experience and input and appreciate his patience and ever-present good humor. Rob is my first choice for any audio need."
"Rob is the consummate professional.  Every session I have done with him is prepped to your exact needs in the most supportive atmosphere.  He's a sound artist that ties together the best of your creativity."
Featured Video & Audio Samples
Tim Willams
Father Forever
Recorded live in a living room.
Menlo Church
In a Sentimental Mood
Recorded live at Menlo Park Church.
French Oak
Dark Eyes
Recorded live at Embarcadero Plaza San Francisco.
Gatibu
Gabak Zerueri Begire
Recorded live at the San Francisco Basque Cultural Center.
Corporate Event Production
Available for audio engineering contracting services.
I have years of experience working with full broadcast production teams at Apple, Cisco, Google, Symantec, NetApp, Veritas, AlienVault, and Wells Fargo. Working with VPs and CEO s of major corporations has given me a perspective on how to understand and handle the nuances of working with high profile leaders.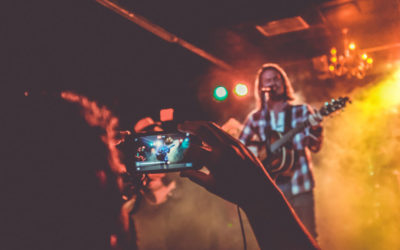 In one of my blogs titled "A Sea of Cell Phones" I noted my reluctance in using cell phones to ...
Read More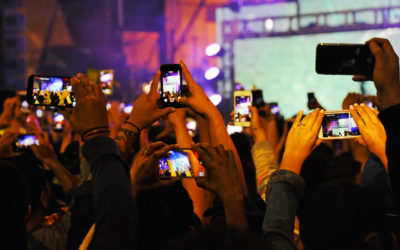 The heated discussion continues on the subject of fans documenting their concert experience by pulling out cell phones during the ...
Read More
Let's talk about your project. Get in touch with me today.
Send me a message using this form, or contact me directly:
Serving the San Francisco Bay Area for over 20 years.